We recently sent out a survey to CourseBuffet users. I want to share a little of what we found. Before I do I will mention you can still take the survey. Here is your chance to tell us what works for you and how we could make CB better for you!
The first question we asked was do you find CourseBuffet search results relevant.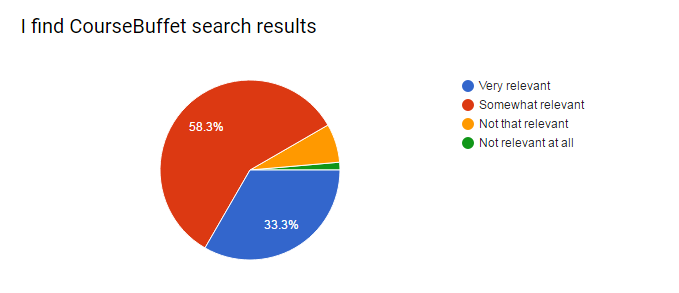 As you can see 1/3 of respondents found them very relevant, while most of the rest found them somewhat relevant. Seems we are doing a decent job when it comes to...